Rooftop Bar
MORE INFO: rooftopbar.co
CONTACT: info@rooftopbar.co
PHONE: (03) 9654 5394
OPENING HOURS: 12pm - 1am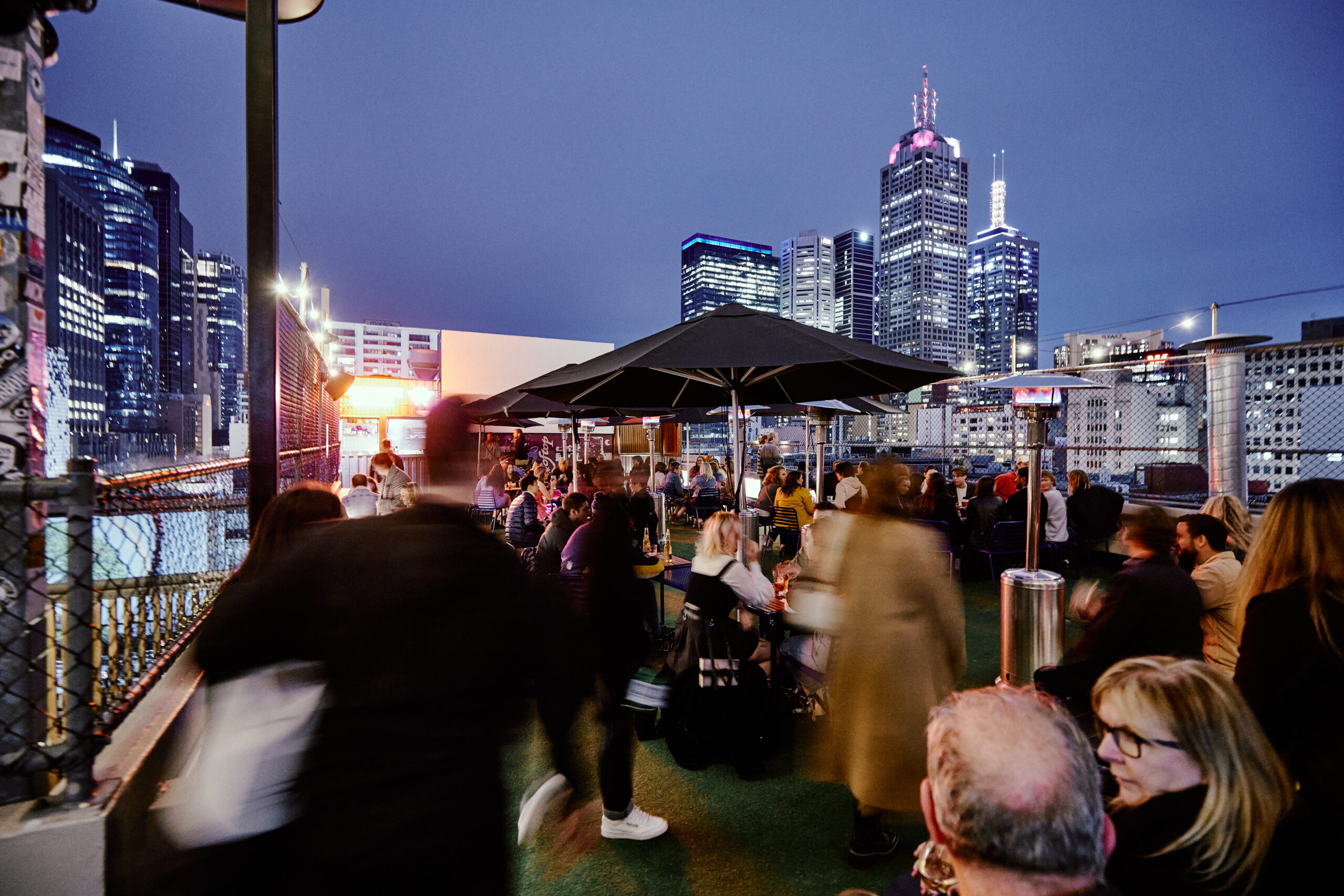 To be honest, we can't really think of a better way to describe Rooftop than the name already does: a bar…on a roof…in Melbourne! Having opened in 2006, we've been rattling away on the seventh and uppermost floor of Swanston Street's historic Curtin House (c.1922), and since then we have ferociously guarded our reputation for some of (if not the) finest views over central Melbourne.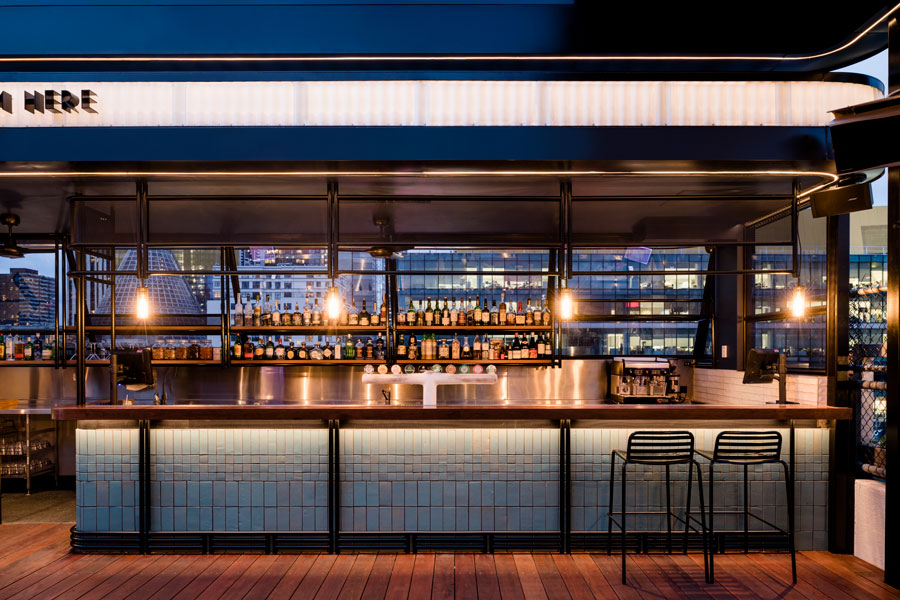 But since our handsome vistas tend to speak for themselves, we've scrupulously ensured that the rest of what you might expect a bar to offer lives up to the same standards. Of course, we offer the usuals – wine, beer, spirits – but we're particularly proud of our cocktail menu, featuring both classics and trademark signatures. Take crowd favourites the Fluffy Kiwi or Shallow Jalapeño for example, the pair of which hero ingredients from our very own Rooftop garden. Over in our Burger Shack, the same applies: examples include our beloved Southern Fried Chicken Burger or Fried Okra. That being said, we've been cautious not to sever our roots entirely, and yes, you may still have a pint of Heineken and a Cheeseburger, if you so fancy.
Obviously a bar-slash-nightlife-venue would be nothing without music, and so we incessantly milk Melbourne's unparalleled musical talent for all its worth. DJs grace our booth essentially every afternoon and into the depths of the night.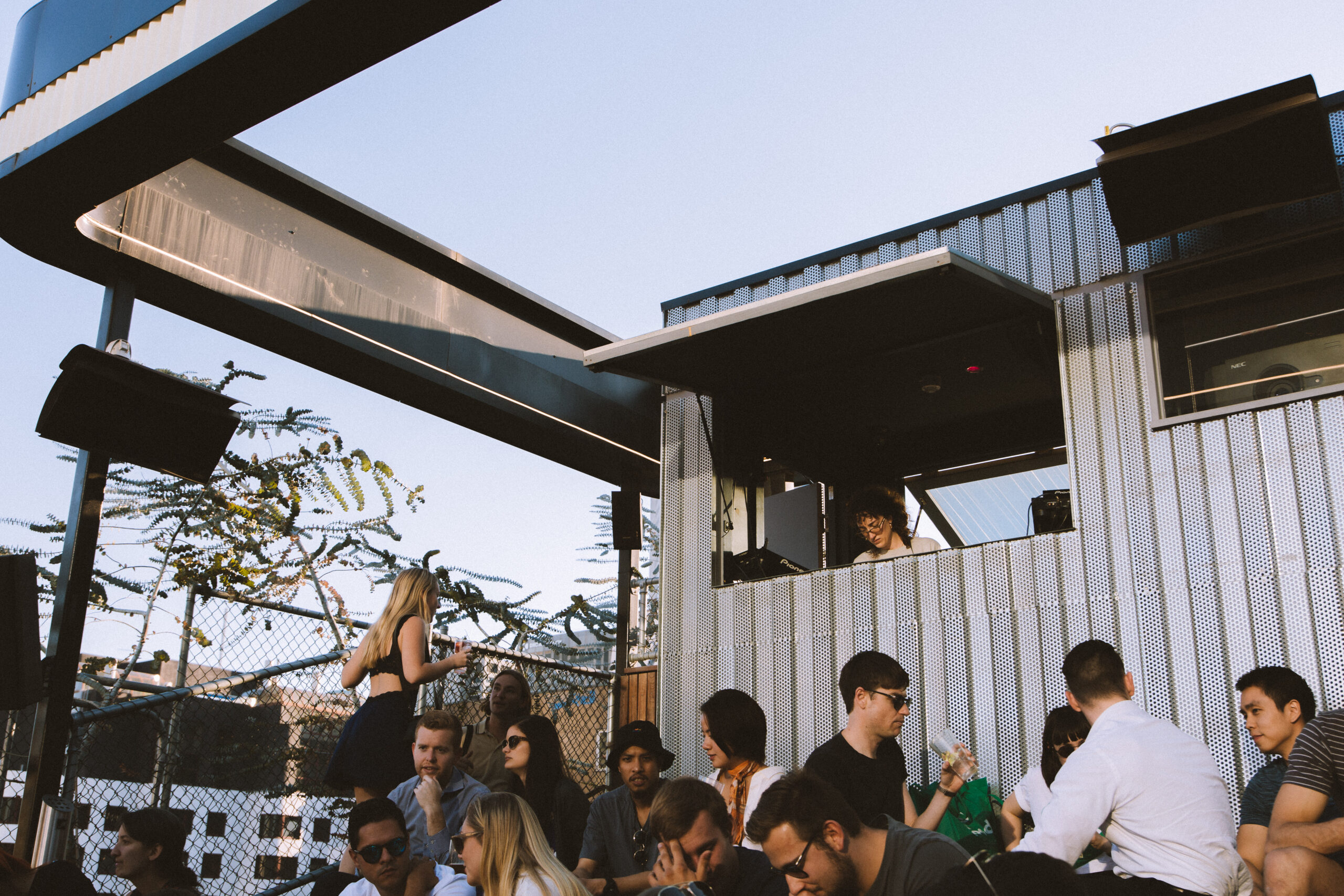 At Rooftop, our unrelenting M.O. is to provide a venue which is as much loved by locals, inner-city professionals, and visitors alike. Our doors are wide open to all that wander up to the seventh level, and as cliché as it sounds, for this reason we like to think our bar echoes the tapestry that is our dear Melbourne town.
 Mesa Verde
MORE INFO: mesaverde.net.au
CONTACT: hello@mesaverde.net.au
PHONE: (03) 9654 4417
OPENING HOURS: Tuesday - Saturday 4pm til late
Sunday/Monday - Closed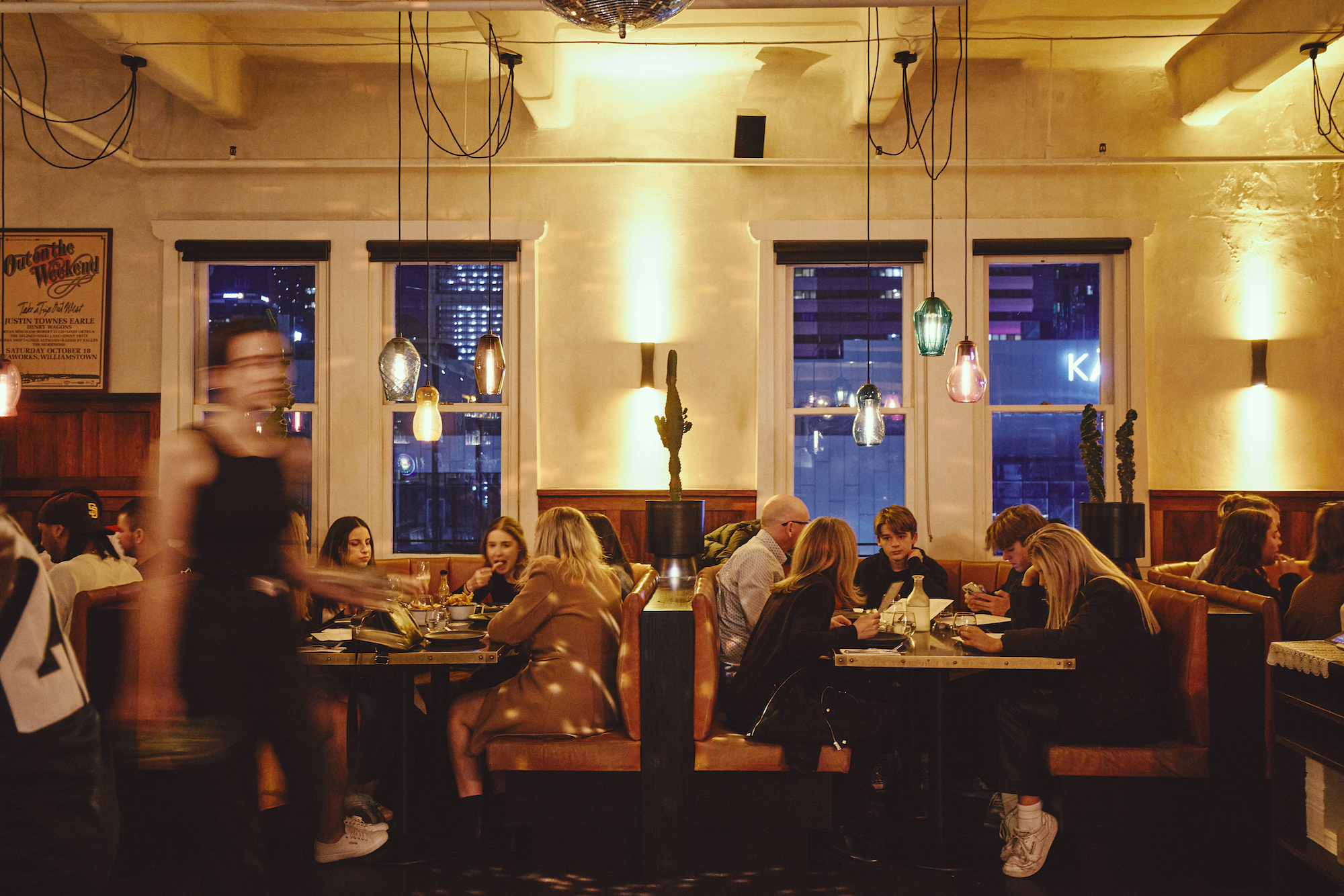 Finding harmony between authenticity and originality is something that first ignited the flame at Mesa Verde back in 2013 and continues to feed it today. While it's fairly obvious that our affinity for Mexican food and agave-based spirits is at the helm of what we do, our city's rank on the culinary frontier has brought with it a certain hunger for experimentation. So, since we're very literally in the heart of Melbourne up here on the sixth floor of Curtin House, we feel it's our responsibility to highlight what Mexican dining (and drinking) looks like in the eyes of the modern Melbournian.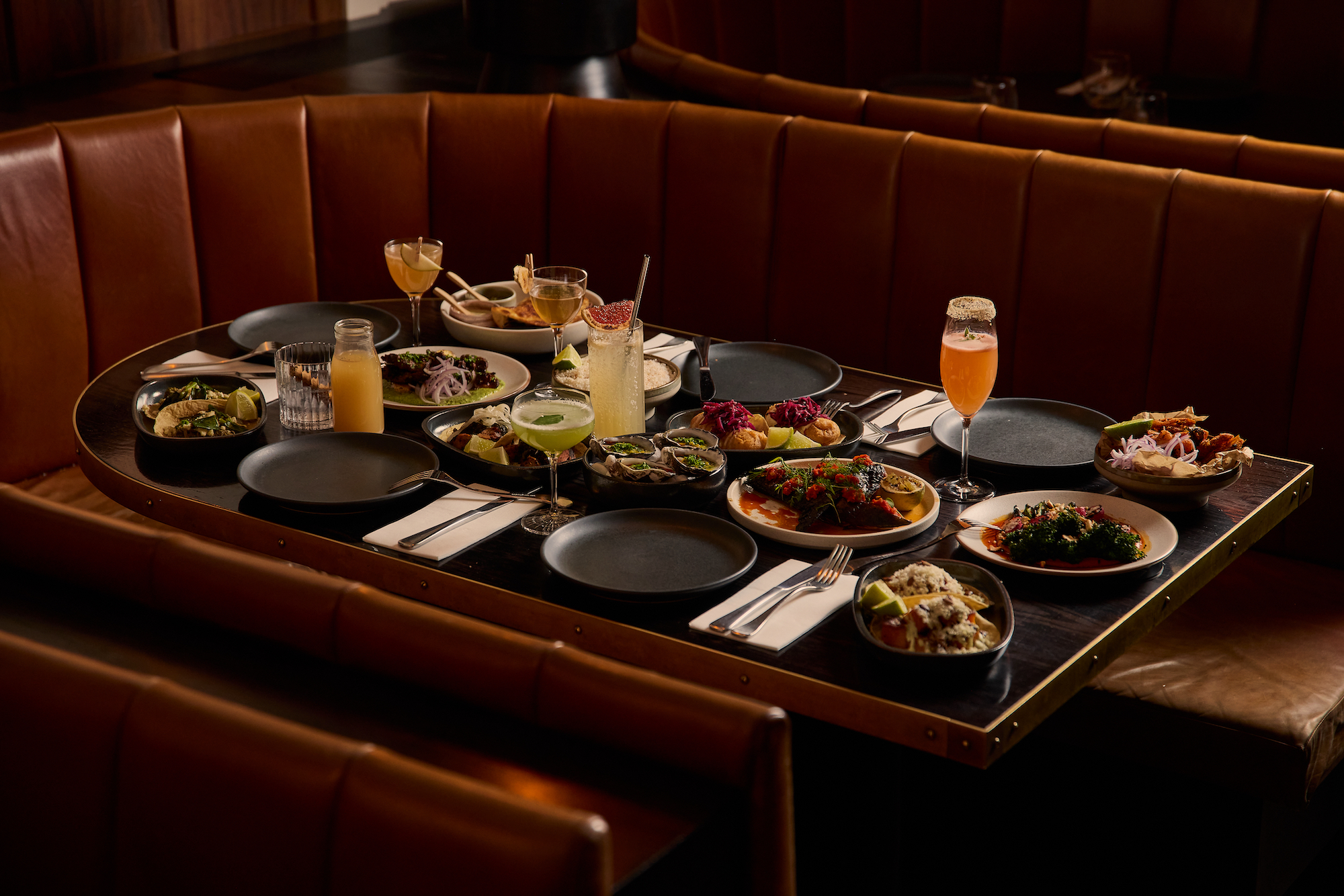 This is why, upon entering Mesa Verde, you'll be faced with one of the country's most extensive ranges of tequila and mezcal – yet daunting though it may be, our evolving cocktail menu is designed to showcase our favourite agave spirits in all their versatility. That might be the Frida Kahlo, with Ocho blanco tequila, Aperol, aquafaba, grapefruit, fresh lime, agave nectar, and rosemary salt, or just as equally our Margarita De La Casa – our take on the classic margarita with Don Julio blanco, Marionette Curacao, lime, lemon, and agave. Of course, for those well acquainted with agave spirits, the floor is yours; or if something beyond the reaches of tequila and mezcal is of desire, we'll more than happily oblige.
To eat, you might order the kingfish ceviche tostada with guajillo leche de tigre, lime mayonnaise, and fresh avocado, followed by tacos – perhaps the braised ox tongue with salsa de arbol, red onion, and coriander, or our faithful cult favourite fried rockling with burnt pickled cabbage and crema ranchera. Each dish is unmistakably Mexican, but also unmistakably ours, thanks to Southern US-via-Oaxaca head chef Jacob Green. To finish, you might try the Mexican donuts with wattleseed dulce de leche and whipped sour cream. Each dish stands as evidence of our mission to transcend the textbook Mexican eatery. If you'd rather we take the reins, our four-course chef's selection menu is built around sharing our personal favourites with you.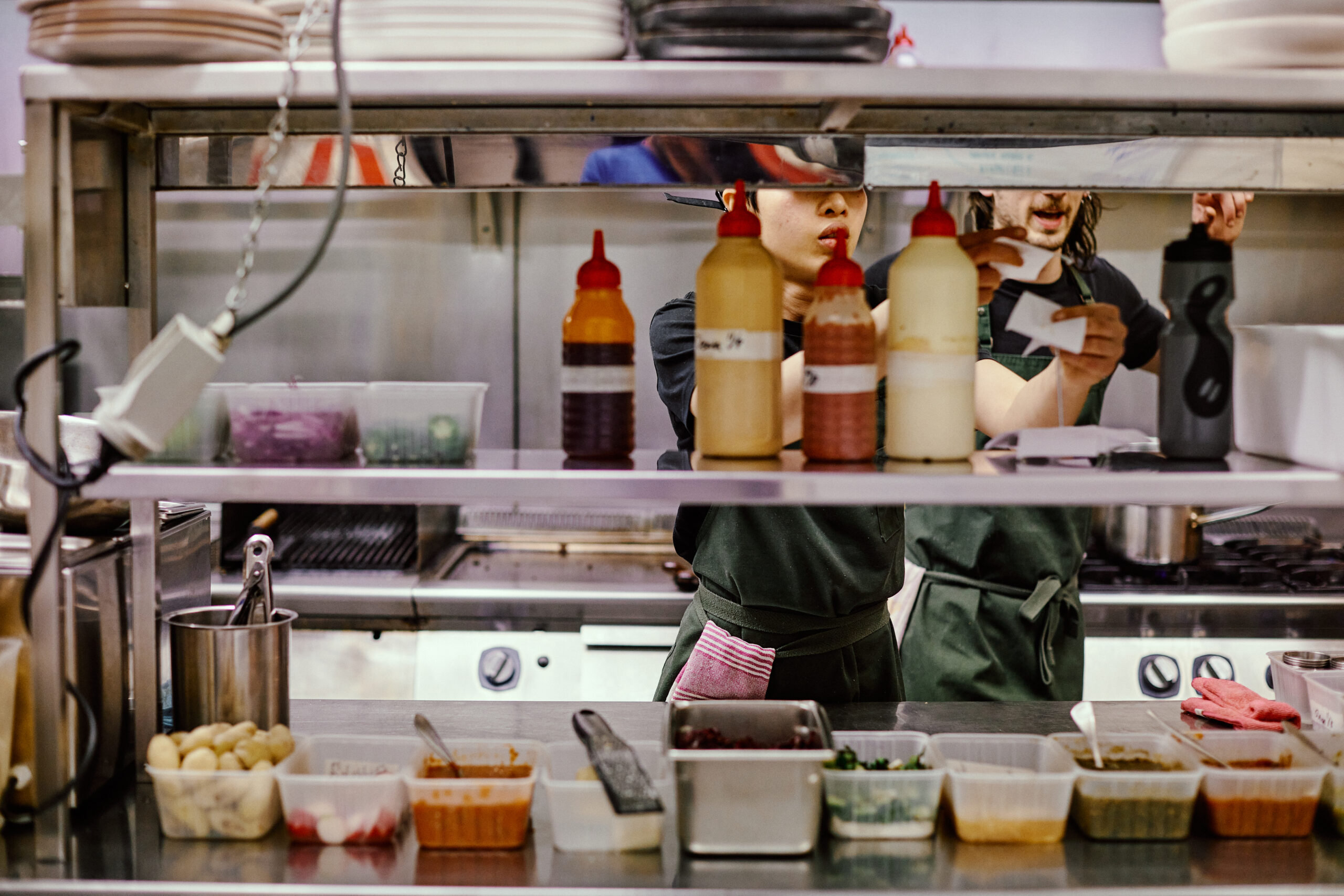 In terms of the venue's atmosphere as a whole, the bond between tradition and contemporaneity seen in the bar and in the kitchen carries through to the floor. Regular DJs, locally-made designer fittings, and frequent events including mezcal masterclasses and bottomless lunches underscore the buzzing environment we have proudly cultivated at Mesa Verde.
---
Sibling Architecture
MORE INFO: siblingnation.net
CONTACT: sister@siblingnation.net
PHONE: +61(0)417 767 860
OPENING HOURS: 9.30am - 5 pm, Mon-Fri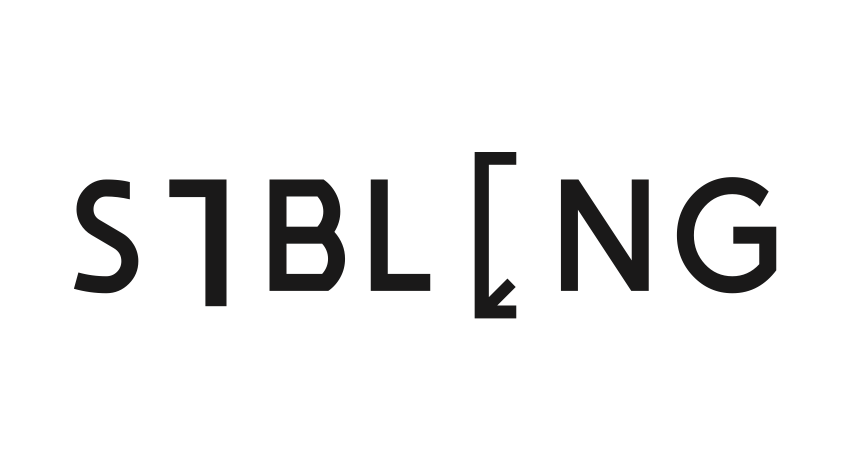 SIBLING is an architecture office that works at the intersection of design, urbanism, cultural analysis and graphic communication to produce new and unexpected spatial outcomes - from buildings, to installations, urban strategies and events.
---
DOT COMME COLLECTION
MORE INFO: dotcomme.net
CONTACT: shop@dotcomme.net
PHONE: +61(0)401 613 226
OPENING HOURS: 11am - 6 pm, Mon-Thu. 11am - 7pm, Fri. 11am - 6pm, Sat. 12 - 5pm, Sun.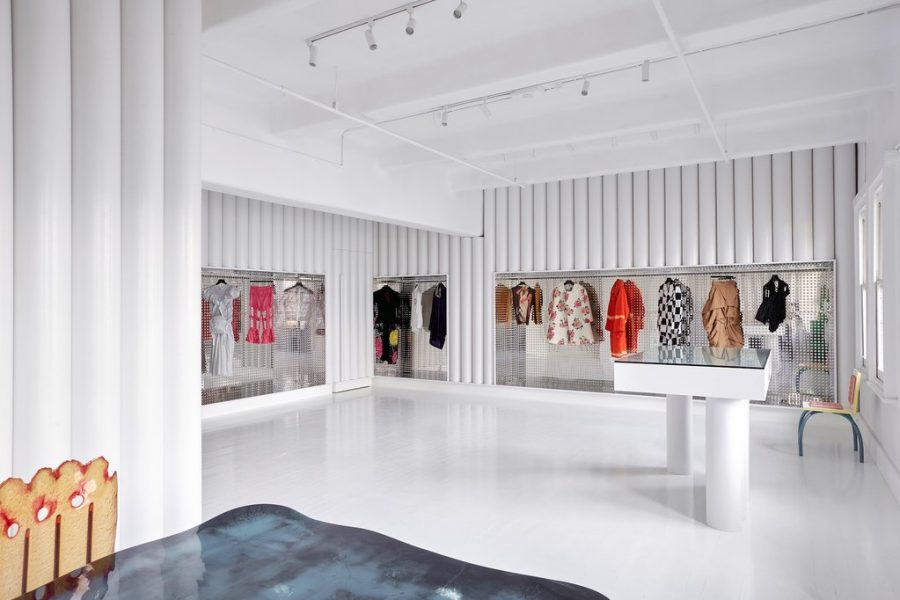 ---
SALOON
MORE INFO: www.saloon.store
CONTACT: ciao@saloon.store
PHONE: 0423400146
OPENING HOURS:
Monday & Tuesday - Closed
Wednesday to Saturday - 11am - 6pm
Sunday - 12pm - 5pm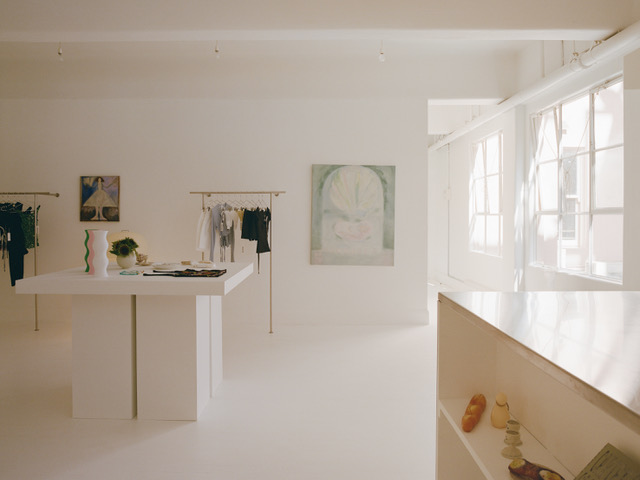 Saloon is a principled retail experience curated by shopkeepers Georgah Crane and Kirra Scotland. We proudly present practical and creative items for homes, persons and safekeeping.
Metropolis Bookshop
MORE INFO: metropolisbookshop.com.au
CONTACT: books@metropolisbookshop.com.au
PHONE: (03) 9663 2015
OPENING HOURS: Monday to Thursday 10am - 6pm
Friday 10am - 7pm
Saturday 10am - 6pm
Sunday & Public Holidays 12pm - 5pm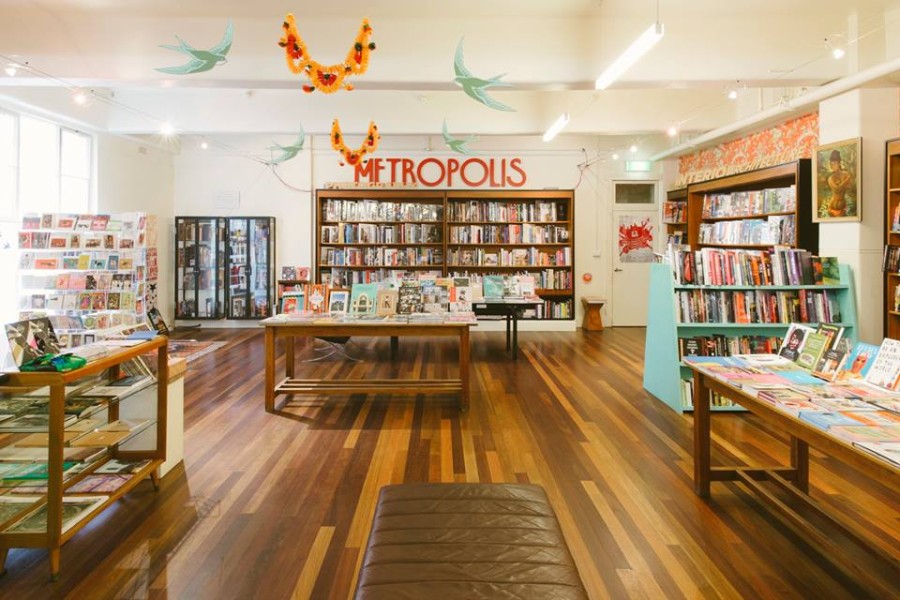 Metropolis Bookshop is an independent bookshop specialising in the best of graphic design, artchitecture, photography, popular culture, fashion, film, music, art books as well as a curated collection of fiction, non-fiction, childrens books, cooking and craft titles. We have access to global book data bases and take special orders for titles not in store.
---
dot COMME
MORE INFO: dotcomme.net
CONTACT: shop@dotcomme.net
PHONE: +61 412 664 868
OPENING HOURS: Monday to Thursday 11am - 6pm,
Friday 11am - 7pm, Saturday 11am - 6pm, Sunday 12pm - 5pm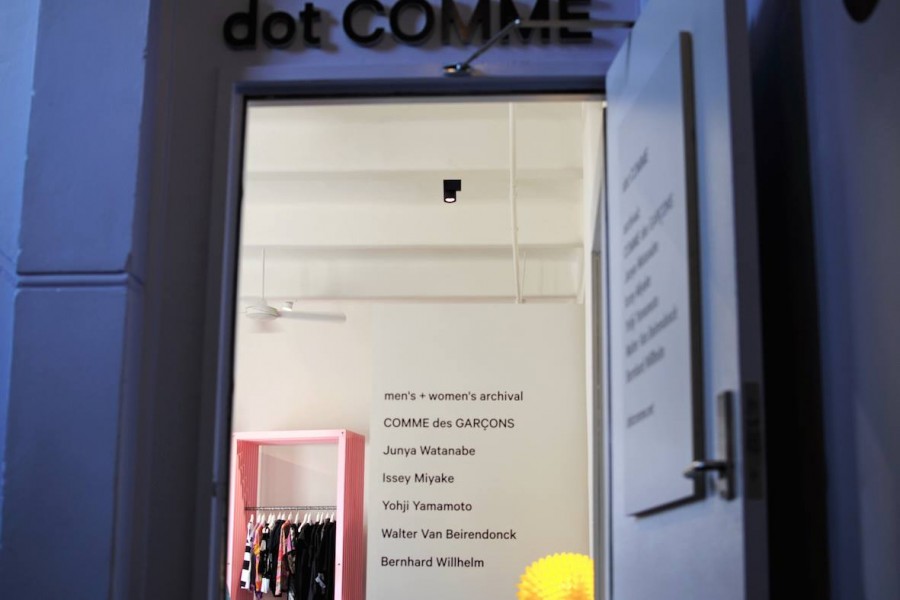 Archival pieces from COMME des GARÇONS, Junya Watanabe, Issey Miyake, Yohji Yamamoto, Walter Van Beirendonck & Bernhard Willhelm.
---
PAM Store
MORE INFO: perksandmini.com
CONTACT: shop@perksandmini.com
PHONE: +613 9654 6458
OPENING HOURS: Monday to Saturday 11am - 6pm,
Sunday 12pm - 5pm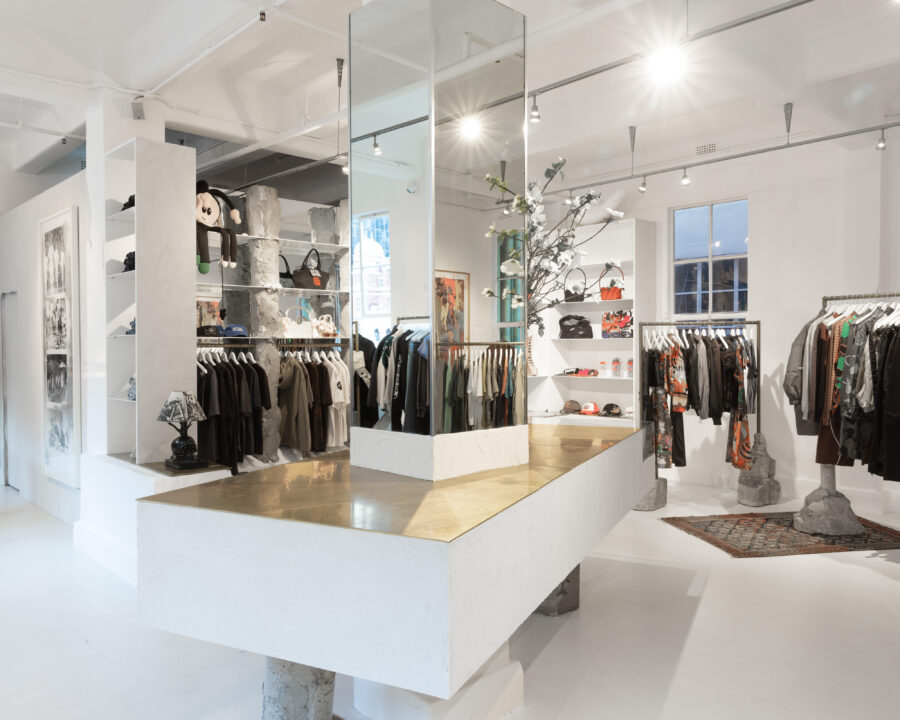 An extension of the PAM (Perks And Mini) universe, PAM Store is a forum for connection for locals and visitors alike, showcasing two seasonal PAM collections, a selection of peers' contemporary international brands, collaborations and activations. Brands include Aries, Cav Empt, Eckhaus Latta, Heaven by Marc Jacobs, Neighbourhood, Ottolinger, PAM, Pelvis, Stray Rats and WTAPS to name a few.
---
The Toff In Town
MORE INFO: https://thetoff.com.au/
CONTACT: hello@thetoff.com.au
PHONE:(03) 9639 8770
OPENING HOURS: Mon - Sun  from 5.00pm till late
Gig Guide: https://thetoff.com.au/gigs/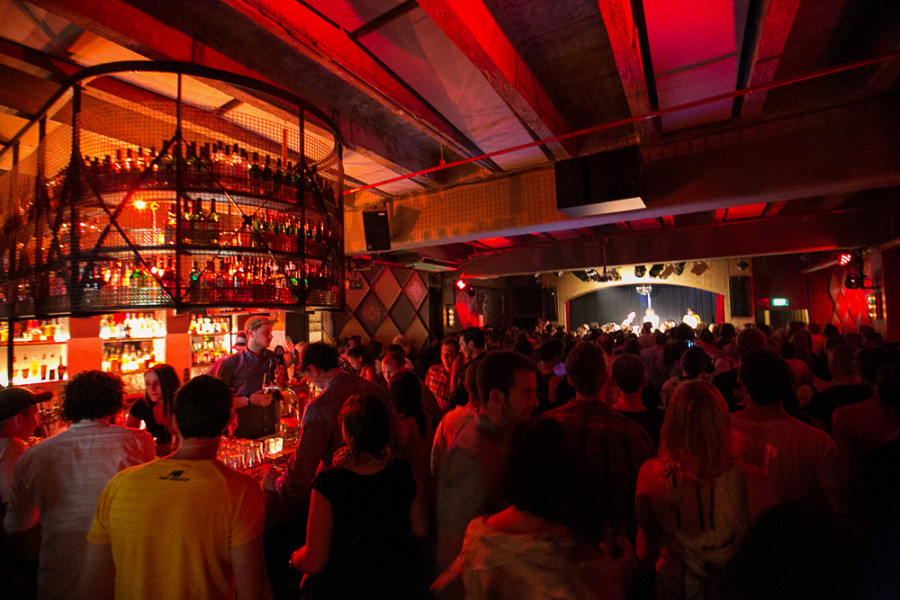 The Toff's main bar or 'carriage room' is fitted out with a unique train carriage running down the centre, made up of booths which can be reserved for dining. Each booth can be made as private as desired by closing doors, pulling down blinds and using the discreet buzzer for service-evoking the intimacy and elegance of early 20th century train travel.The restaurant created by chef Karen Batson boasts a Thai menu, designed to be shared in an intimate Toff booth. There is a sophisticated beverage list to match, with local and imported beers, wines and spirits. Cocktails are available for those who wish to add an extra splash of decadence to their evening.
The mood is set by local DJs playing lush, dark and sexy sounds into the wee hours of the morning-with the bar and kitchen opened until 3am weekdays and 5am on the weekends.
The Toff's stage room hosts the full spectrum of Australian performing arts including music (from pop to country to ensembles), dance, comedy, and theatre, as well as touring international acts. Described as 'a naughty room with an intimate cabaret feel' the space has a capacity ranging from 150 (fully seated) to 300 (standing only). Featuring live music most nights of the week, the room transforms into a nightclub later into the night featuring local DJs weekly plus international guests on a regular basis.
ALL BOOKINGS AND FUNCTIONS INFO:
hello@thetoff.com.au
Please include your phone number when you are emailing about show bookings.
Cookie
PHONE: (03) 9663 7660
OPENING HOURS: Open 12pm - late. 7 days a week
Welcome to the wonderful world of Cookie, located on the first floor of the fascinating 1920s Curtin House – the most iconic vertical laneway in Melbourne. As you enter through our unassuming door, you'll be immediately greeted by the vast, well-lit expanse that is Cookie.
With soaring ceilings the large open space is flooded with natural light. Spy our famous kissing wall and balconies that overlook vibrant Swanston Street.  The walls are adorned with candied bottles, and hints of nostalgia are scattered throughout with encyclopaedias and cherished childhood memorabilia.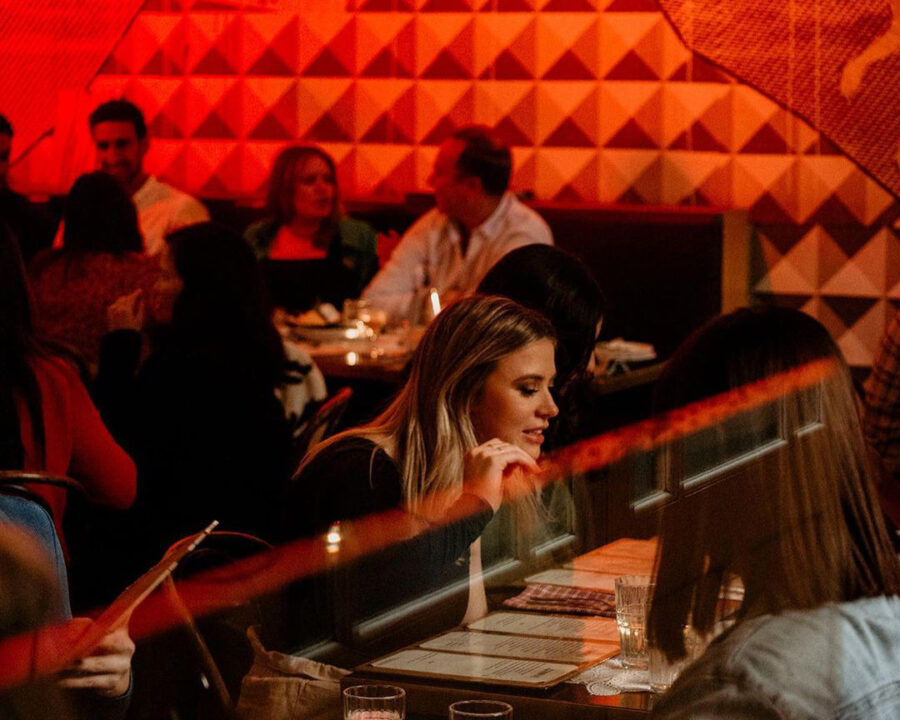 Our Thai kitchen excels in the craft of regional dishes, such as crispy fish, green papaya salad, and our renowned pork belly red curry. Cookie is a celebration of the art of modern Thai cuisine.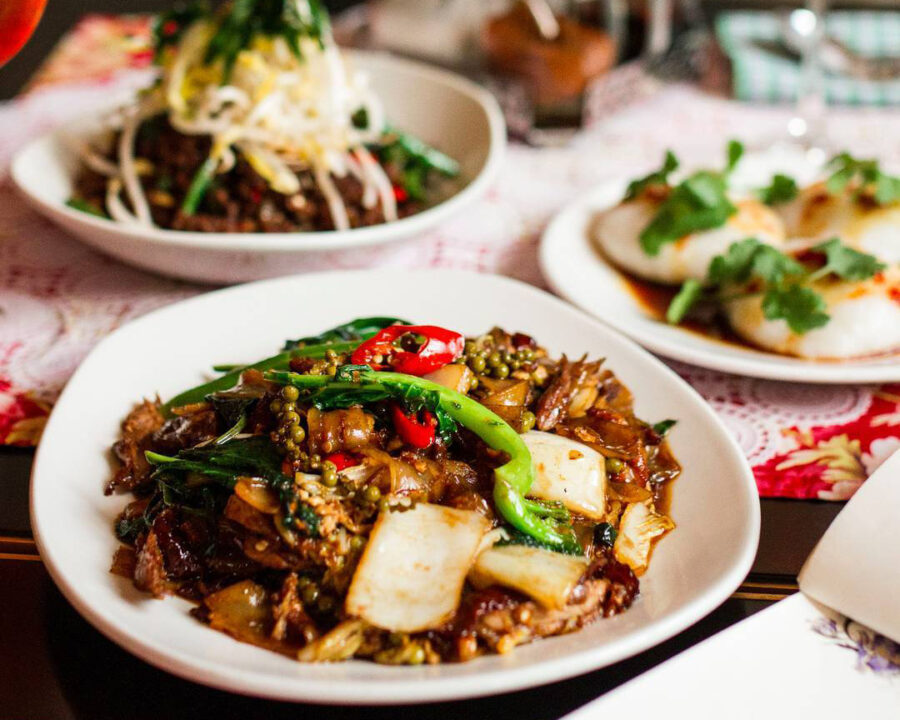 When it comes to beverages, we offer a trio of choices. Take your pick from a diverse selection of beers, which includes both local favourites and timeless classics. Our wine list is a global journey, and our cocktail bar boasts a versatile menu that combines unique and classic drinks, all meticulously prepared with house-made ingredients. It's a place to unwind, savour, and embark on a journey through diverse flavours.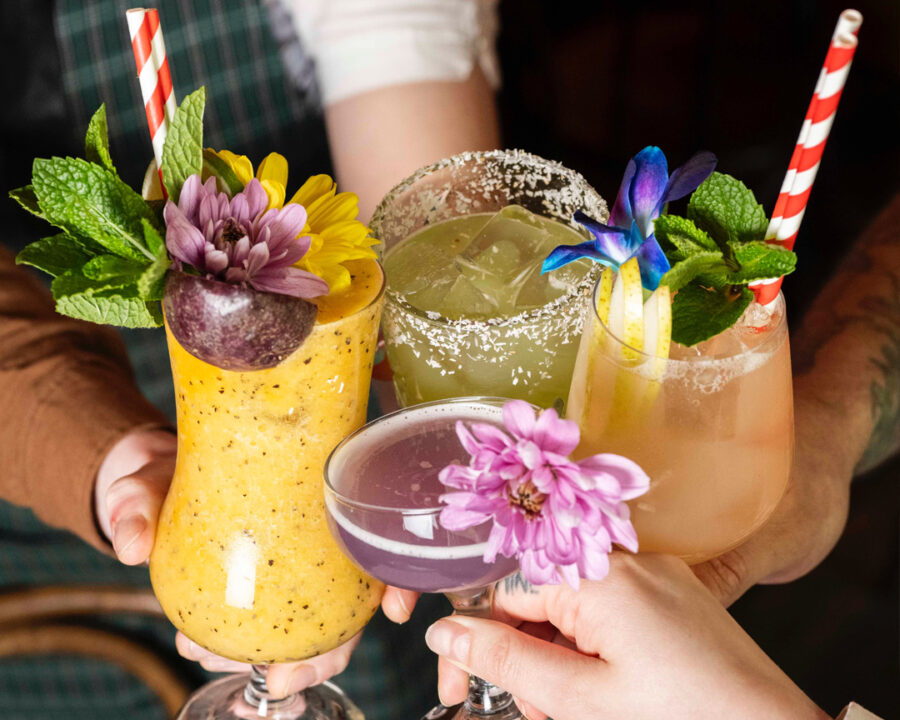 Enter the grand marble bar in our European inspired beerhall, this space is perfect for seated or cocktail-style events with plenty of space for mingling and drinking, chatting and cheers-ing.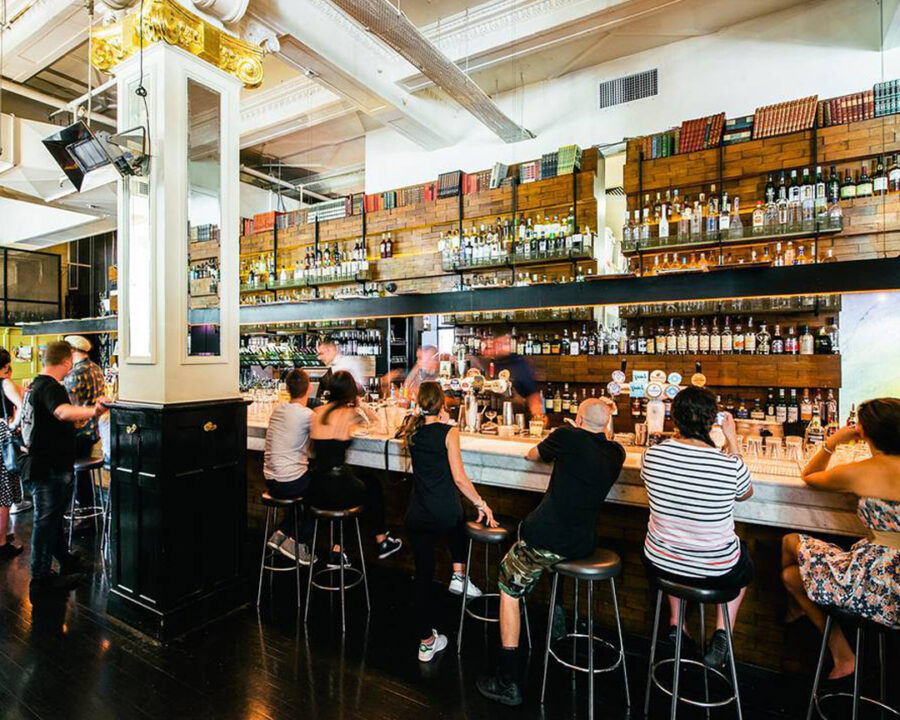 Discover the charm of our hidden cocktail bar, tucked away 'round the corner. Marvel at the spectacle as our cocktail bartenders showcase their skills, crafting and shaking drinks for the entire Cookie crowd. Indulge in the crowd-favourite custom-built frozen daiquiris—no Cookie experience is complete without savoring one.
Every week, our resident DJs Paz and DJ JNETT, along with a rotating lineup of carefully chosen selectors grace us with sets during dinner and into the late hours — a seamless soundtrack for a post-dinner groove.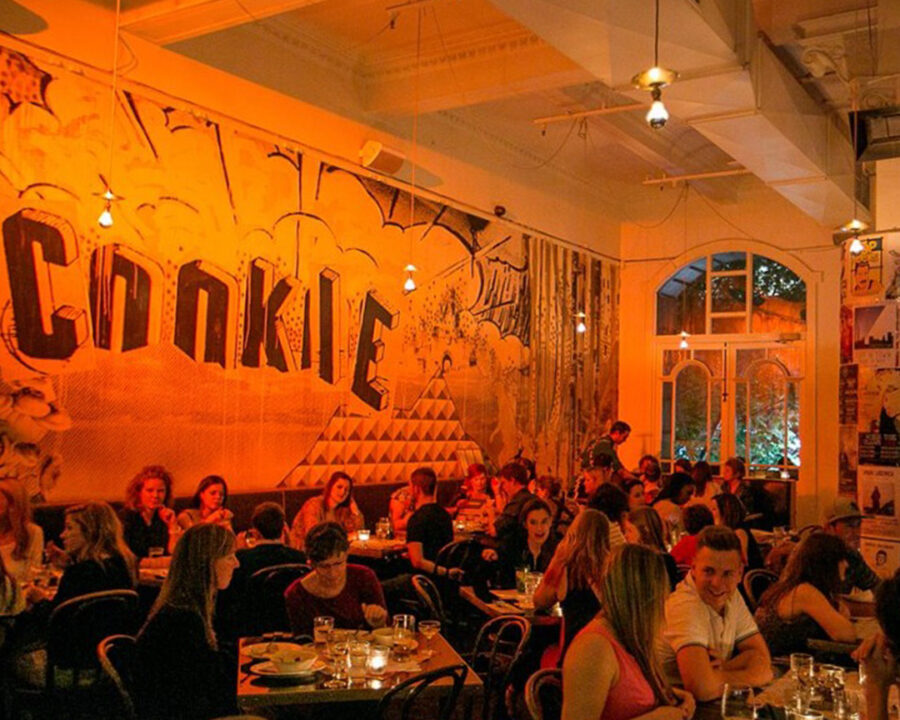 Cookie's ambiance is versatile, making it just as ideal for leisurely afternoons as it is for lively evenings, complemented by music that beautifully aligns with the enticing aromas of our dishes. As an iconic Melbourne institution, we've been serving award-winning food and drinks for over two decades. Whether you're celebrating, on a date, or planning dinner parties, events, casual gatherings, or functions, Cookie provides the perfect space.
We're open seven days a week, starting from midday.